Spicing up the taste of Kerala food
Haritha Foods explores the quintessence of Kerala food tradition and nurture healthy life style with organic and traditional food culture. Further than a necessity, food is a tradition reflecting ethnicity and way of life that is why Kerala food is distinctive and delicious. It needed to be organic and safe, with natural ingredients nurturing healthy life and existence.
Touching alive the distinctive taste of Kerala food!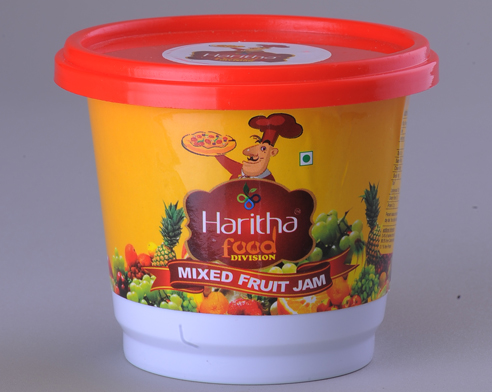 Mixed Fruit Jam
Richness of mixed fruits irresistibly yummy, feel like delicious with every dish, that your kid wanting more and more at every scoop.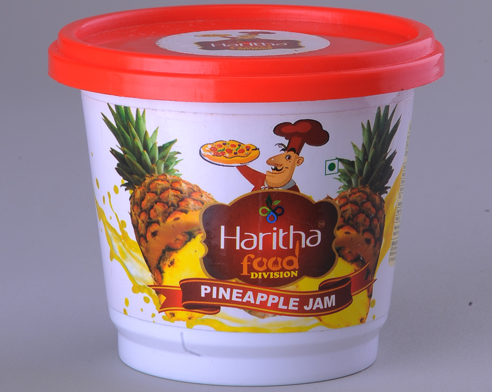 Pineapple Jam
Originally delicious pineapple Jam with extremely delightful flavor; you cannot stop behave like how your naughty kid really does.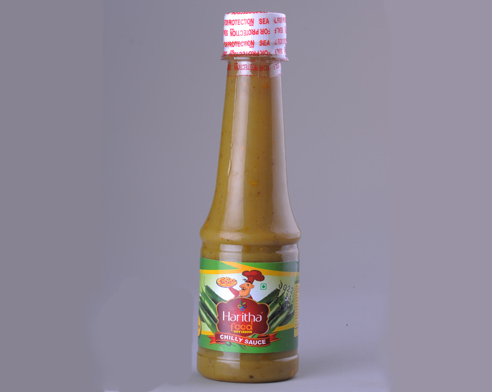 Haritha Green Chilly Sauce
Enjoy the real flavor of Green chilli with every special dish, make your family crazy about your secret tip of magical recipe.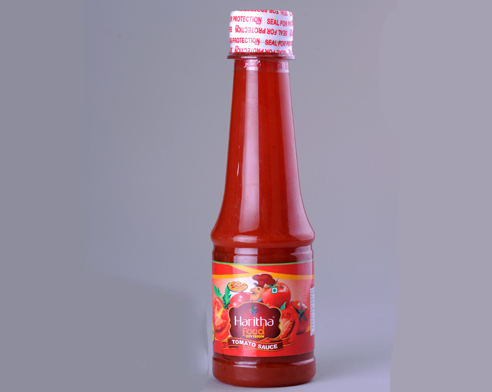 Haritha Tomato Sauce
Have the original and fantastic aroma of fresh picked tomatoes; the real tasty matter inspiring family to have more.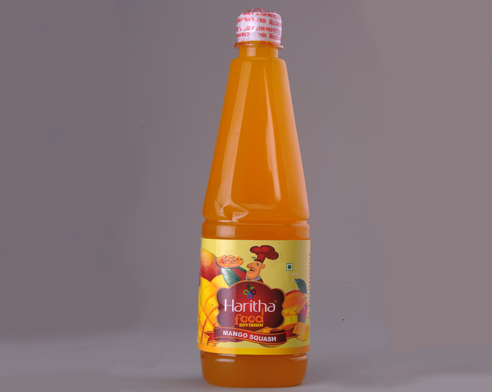 Mango Squash
Mangoes are good source of energy and rich with calcium and Vitamin C. Haritha Mango squash is a supreme blend of premium and fleshy ripe mangoes enriched with vitamins and calcium. High quality mango squash to prepare tasty and fresh mango drink from premium mangoes.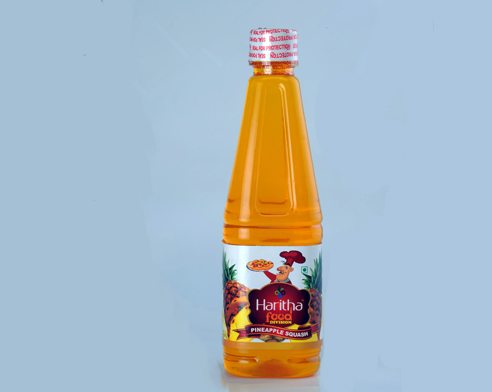 Pineapple Squash
Prepare tasty and healthy pineapple juice from Haritha Foods Pineapple Squash. Made out of prime quality pineapples selected from fleshy and juicy pineapples with great flavor and taste of real pineapple.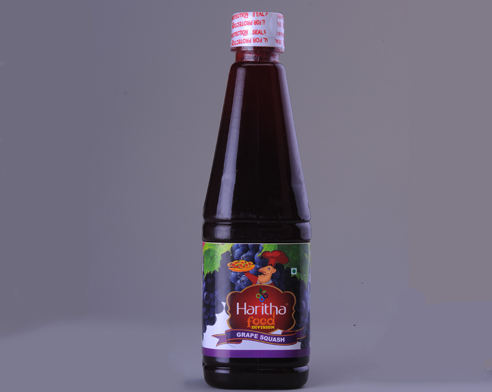 Grape Squash
Enjoy the great taste of grape juice full of rich taste and real flavor of grapes. Grapes juice is good to have nourished at sunny and summer days. Haritha foods grape squash prepared from best quality grapes and manufactured at hygienic condition assuring nutrition.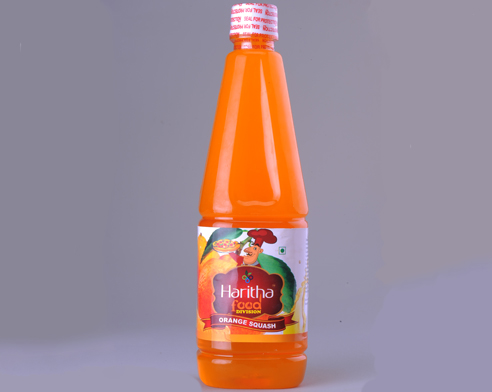 Orange Squash
Instant Orange squash enriched with rich vitamins and calcium for additional health benefits. Prepared out of fresh oranges with high nutritional value to serve your kids or treat your guests with great taste and good health.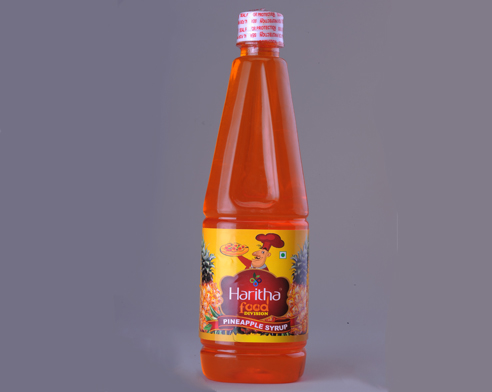 Pineapple Syrup
Try out original taste of fresh pineapple with delightful recipes. Haritha pineapple syrup helps to keep your dishes fantastic of taste with best natural and fresh aroma that your dishes will be sweeter than ever before.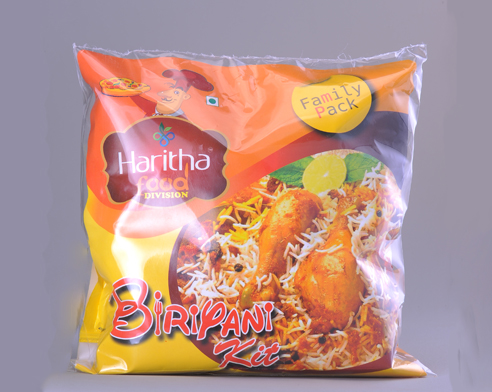 Biriyani Kit
Enjoy fast and tasty Malabar Biriyani preparation with Haritha foods Malabar Biriyani kit. Now it's easy to celebrate holidays and festivals with tasty Malabar Biriyani ideal for vegetarians or non-vegetarian Biriyani lovers. Simplified Biriyani Kit helping to cook original spicy and mouth watering Malabar Biriyani.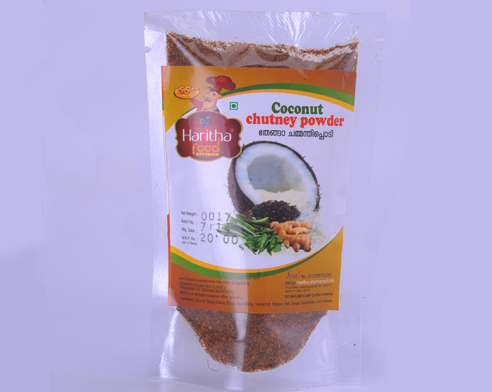 Coconut Chutney Powder
Coconut Chutney is a major preparation for every dish and the taste of Kerala coconut chutney is unforgettable. With taste and quality it is high grade and allures to have more again.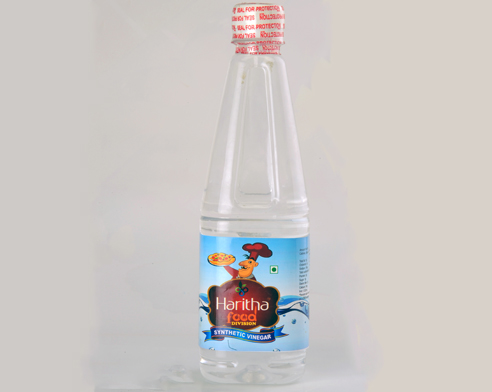 Haritha Synthetic Vinegar
Keep your dishes fresher and healthy by Haritha Foods synthetic vinegar. Pure and safe synthetic vinegar ideal for pickles, salads and meat.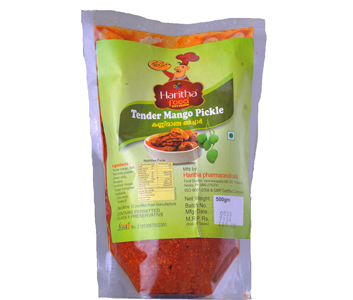 Tender Mango Pickle
Regional variety of mango preservation, tender mango pickle is a variant and is the single idiom to define Kerala culinary. From ancient periods itself, this is a very special dish of rich and poor and good to have simple or delicious breakfast or meals. Every time fingertips itself can be feel like mango pickle after having meals with this delicious pickle.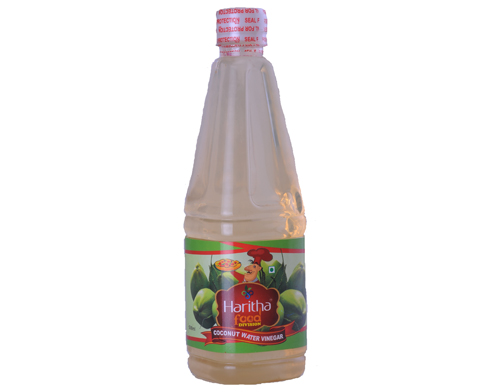 Haritha Coconut Vinegar
Genuine coconut vinegar made from original coconut water. Ideal product made out of 100% natural substances keeping your dishes fresher than ever before.