Haritha Psoriasis Op Treatment Kerala
Consult To Conquer with personalized Psoriasis treatment methods

Haritha skin care and psoriasis clinic delivers the most effective skin care treatment for psoriasis and other skin care problems. Apart from traditional medicines Haritha keeps a great and unique treatment strategy developed by our expert medical practitioners. Researches and innovations on psoriasis treatment is introduced and developed under the initiative of Dr.P.P.N. Bhattathiri chief medical Practitioner of Haritha. A distinctive treatment system establishing Ayurveda and other traditional practises are introduced within Haritha.
Haritha skin care and psoriasis clinic has well managed Out Patient wing providing personalised consultation for Psoriasis and Skin care problems. Haritha has all-embracing facility of specialised Ayurveda Medical practitioners and dedicated researchers who encompasses successful results for Psoriasis patients.O.P. consultation at Haritha will open from 9.00a.m. to 12.30 p.m. with prior appointment. Patients are needed be kept all details of previous consultation for further clarification and information about illness.
Doctors On Charge
Being the psoriasis speciality treatment center in India Haritha assigned a well researched medical team supporting their patients with every single action. The qualified and experienced medical practitioners with 40+ years of experience in Ayurveda skin care and psoriasis treatment to lead and guide with personalized psoriasis treatment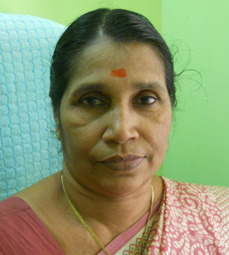 D.A.M
Dr.T.Rethnakumari
Experience :Worked as consultant in various pharmacies from 1978 to 1998
Now :Working as technical staff at haritha pharmaceuticals from 1998 to till date.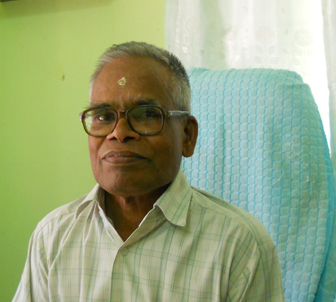 Haritha Pharmaceuticals R&D Head
Dr.P.P.N.Bhattathiri
Milestones in the Ayurvedic life of Dr.PPN Bhattathiri
• 10 years of clinical research at Kottakkal from (1979 to 1989)
• 3 years had been part of Tribal Health care research Project conducted at Car Nicobar (1989-1992)
• In the charge of OPD at Central Research Institute Cheruthuruthy upto May 1993
• Had been over all in Charge at Regional Research Institute Vijayawada. (1993)
• Conducted clinical studies and OPD and Panchakarma Programme at Central Research Institute Cheruthuruthy. (1993-1995)
• Promoted as Assistant Director in charge of Regional Research Institute Vijayawada. (1995-1999)
• Administrator and Assistant Director on behalf of the project officer at Dr. A Lakshimipthy Research Centre for Ayurveda Chennai. (1999-2002)
• Retired from CCRAS on 30th June 2002.
Contact
Haritha Pharmaceuticals
Thrissur, Kerala
680301
India
info@harithagroup.com
0480-2760791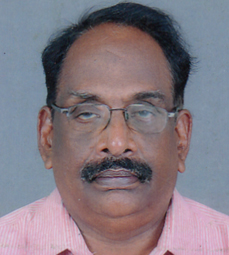 Retd Asst Proffessor. CCRAS
Dr.Devidasan Namboodiri
Dr.Devidasan Namboodiri Is one of the major ayurveda physician in kerala. He done a lot of studies and research about the vital disease psoriasis under haritha pharmaceauticals