Haritha Pharmaceuticals is the leading manufacturer of all kinds of Ayurveda medicines integrating pure herbals strictly following ancient tradition of Ayurveda medicine.Haritha pharmaceuticals commenced its operations in 1994 as a manufacturing& marketing unit of traditional ayurvedic products under the able guidance of Dr. K.S. Kochumon. We have one more ayurvedic company Ashtavaidyan Thykatt Moss Vaidyaraj Oushadhasala at Anandapuram in Thrissur Dist., and Ayurvedic Hospital Sawparnika Ayurbhavan at Kottenellur, Thrissur.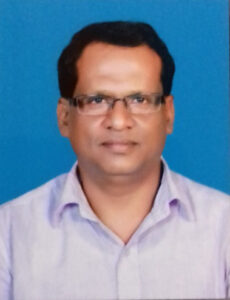 Haritha Pharmaceuticals has more than 12 patented products and around 300 classical medicines (Arishtas, asavas, kashayas, lehyams, choornams, gulikas, oils and grithas) and we have over 500 outlets inside and outside India. Haritha pharmaceuticals provides employment opportunities over 1000 persons directly or indirectly.
Haritha Pharmaceuticals is an ISO, and GMP certified company for quality. Ayurvedic medicine manufacturing here is safe without any side effects. Production unit of Haritha is situated at Varandarappilly, 25 Kilometeres away from Thrissur city. Quality assured Ayurvedic medicine distributed to over 200 medical agencies after superior export quality packing at Haritha Pharmaceuticals.
Years of research and development over ayurveda medicine made Haritha Pharmaceuticals the top ayurveda manufacturer of India. Effective Ayurvedic medicine for treating psoriasis, skin care and diabetes made Haritha popular in India and abroad.
Quality Ayurvedic medicine and products for wellness and treatment are prepared here with the direction of experienced technical staff.
We have got license for production of Ayush 64, and Ayush 82 from Ayush department. Ayush 64 is a coded drug developed by CCRAS to be given to covid patients, while Ayush 82 is very effective for Diabetes. We have a team of doctors as our technical manufacturing. Formerly, our research head was Dr. P.P.N. Bhattathiri M.S.A.M.Asst. Director (Retired) CCRAS Govt. of India. Unfortunately he is no more now.
WE VISUALIZES TO RENOVATE AYURVEDIC MEDICINE
Haritha built upon a concept to "Revive Ayurveda" and make it reachable to everyone who loves to follow natural methods of life and healing. Ayurveda the science of life and longevity has been the light of Indian life over a period of time before modern science is born. Haritha Pharmaceuticals visualize an era when every ayurveda streams are renovated, refreshed and explored to give wellness for the whole. Haritha pharmaceuticals Stands For
Revive Ayurveda: Revive the traditional stream of life, to educate the generation about importance and virtues of Ayuveda to be harmonious with Nature.
Supports Natural Life: Taking your hands leading to a nature friendly life with Haritha Pharmaceuticals.
Classic Medicines: Production of all classical methods referring ancient scripts without compromising quality is our primary activity.
Patent Medicines: Haritha pharmaceuticals agrees and promotes significance of patented medicines, for we have developed patent medicines for treating number of diseases including psoriasis and diabetics.
Research and development: Our efforts aiming to future operations are leaded with our expert Research and Development department. We are obliged to work for future not only for today.
Standardization: Manufacturing authentic medicine keeping good standards helps to retain wellness and longevity.
Timely updates: Haritha Pharmaceuticals never neglect the time we rely upon timely updates to support our patients and customers.
Ayurveda is a whole system which integrating mind, body and the spirit. Though time has changed tradition of ayurveda cures a number of ailments where modern medical science fails.